2022 Avatar Eco-Friendly Portable Full Spectrum 240W 320W 640W 800W Folding Led Grow Light Bars
Best Quality Best Quality Avatar New Design Eco-Friendly Portable Full Spectrum 240W 320W 640W 800W Folding Led Grow Light Bars For Medical Plants Factory。
Size:1028*35mm  
8 bar 800w
 PPF 2.6umol/s
Power:foldable ,dimmable+Jousha drive
Manaurina bloom  2-3 g  for 1 light
Color360pcs:301b+24 pcs 660nm with optical lens
Input voltage:90-220V
Lifesan:>30000hrs
PPFD:Height 15cm-1560 μmol/(m·s),Height 30cm-1020mol/(m·s)
GW:18KG
| | |
| --- | --- |
| Power Power | 640W/800W |
| PPFD | Height 15cm-1872μmol/(m·s);Height 30cm-1355μmol/(m·s) |
| Effective Illuminated Area (80-100CM height) | 1.5-2 square meters |
| LED quantity | 474*8=3792pcs high ppe led chip |
| Current for led chips | 281F-150mA |
| Power Factor | >0.95 |
| Dimension | 1100mm*1100mm |
| Plug | customized |
| Input Voltage | AC 85 ~ 277 V |
| CCT | Monochromatic wavelength:Full spectrum wavelength |
| LED chip | 3030 high lumen |
| IP Grade | IP67 |
| Lighting Angle | 90° |
| PPFDf | 2.6810E+001 μmol/(m2·s) |
| Material | aluminium materials heat sink |
| Storage Temperature | -30°C ~ 60°C |
| Working Temperature | -25°C ~ 45°C |
| Lifespan | 50000 hours |
Pictures: Spectrum Comparision Between LED and HPS:
Advantages:
1. In the market of lighting fixture, HPS takes up some market due to its cheaper cost. But the high power consumption and incredible heat emission are big troubles for the plant. HPS lamps are extremely wasteful in turning electricity into light with a vast amount of electricity turned into unwanted heat which usually requires solid ventilation systems to move air and keep the environment cool to make sure no bad effects on the growth and yield.
2. LED plant is a perfect solution at all levels compared with HPS lamps. It is able to provide precise spectrum by specific bands( RED, Blue, Full Spectrum, UV,IR) which plays an important roles on the plant growth. It helps plants/flowers/vegetables grow faster and with more yields.
Below are the comparison chart: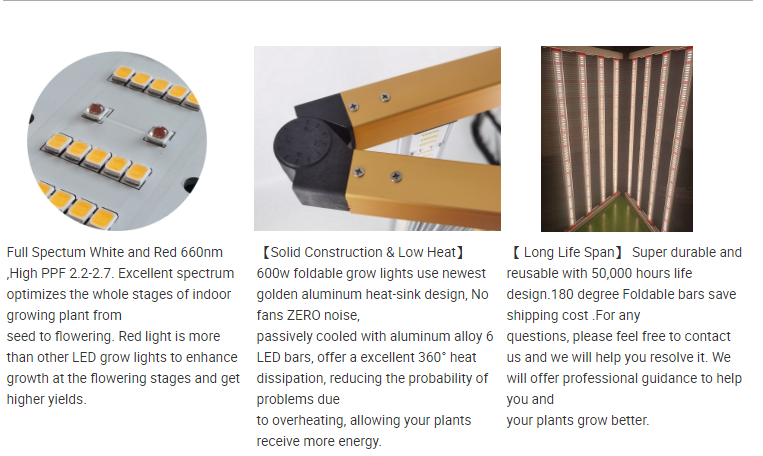 IF YOU HAVE MORE QUESTIONS,WRITE TO US
Just tell us your requirements, we can do more than you can imagine.