Indoor Hydroponic HPS 10 Lights Bar led Plant Light Full Spectrum
1.In the market of lighting fixture for medical plants,HPS takes up some market due to its cheaper cost.but the high power consumption and incredible heat emission are big troubles for the medical growers.HPS lamps are extremely wasteful in turning electricity into light with a vast amount of electricty turned into unwanted heat which usually requires solid ventilation systems to move air and keept the environment cool to make sure no bad effects on the medical plants growth and yield.
2.LED plant light is a perfect solution at all levels compared with HPS lamps.It is able to provide precise spectrum by specific bands(Red,Blue,Full spectrum,IR)which plays an important roles on the medical plants growth.It helps medical plants grow faster and with more yields.Below are the comparison. 【Highyield Grow】Re-defined & Wide coverage light design, benefit your plants everywhere.
【Smart Grow】smart control system with the screen.
【Durable Grow】High-end & high-performance self-heating dissipation construction for long lifespan.
Company Profile: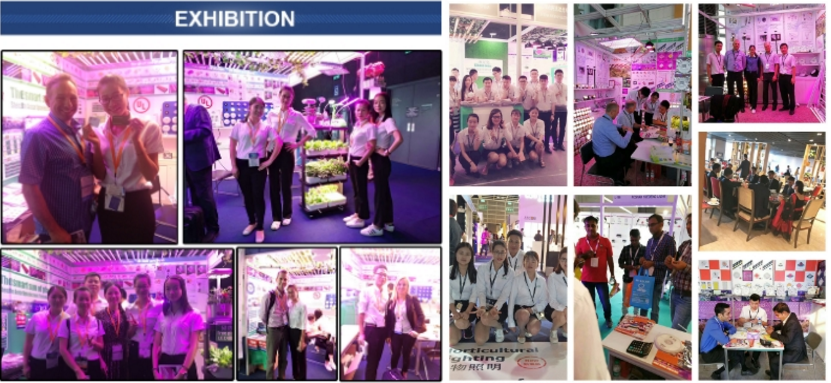 Q1.Can you develop new products according to our requirements?
A: Sure, our R&D team is always at your service.
Q2.Can be led grow light's spectrum be customized?
A: Yes, all of our led grow lights can be customized to perfectly meet the needs for different plant growth, our professional engineer's team will customize the ratio if you need.
Q3.Can I have a sample order for led grow light?
A: Yes, we welcome sample orders to test and check quality. Mixed samples are acceptable as well.
Q4.How to proceed with an order for LED grow light?
A: Firstly, please tell us the specifications and the quantity you need. Then after we confirm all the details, we will draft an online order for you to confirm the order. Once the payment is received, the order will be arranged and the goods will be sent to you ASAP.
IF YOU HAVE MORE QUESTIONS,WRITE TO US
Just tell us your requirements, we can do more than you can imagine.